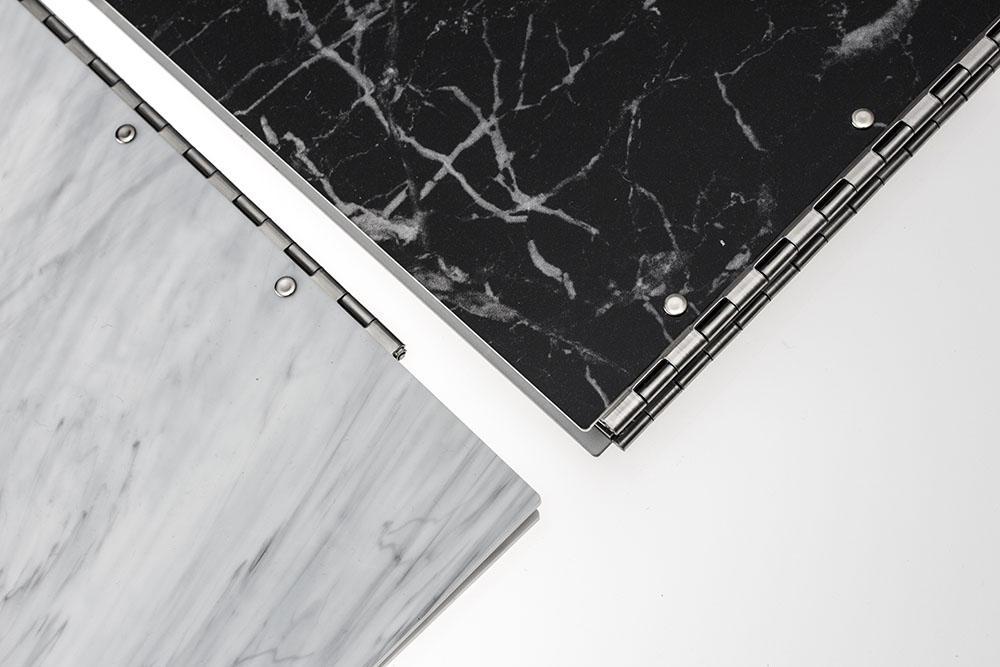 Marble Portfolio
NEW | Limited Edition iconic, sleek, stylish and sophisticated. Say hello to our new collection of marble perspex portfolios.
Exquisite gloss marble finish, binding-post bound by stainless steel hinges. A unique and powerful portfolio to showcase your work in all its glory.
Orientation: Landscape or portrait.
Sizes: A4 or A3 (bespoke sizes available on request).
Colours: White/grey marble and black/white marble.
Hinge Design: Allows for effortless page refreshal.
Capacity: Holds up to 30 pages, extend capacity with extensions.
Accessories: Sleeves and hinge strips available separately.
Turnaround: 3-10 working days, see delivery.
Please note, the reverse side of the black marble is solid white. The white marble is double sided.